Well, here's the insight on how …
AstroStreams can offer the magical tools, which could help you make better choices in Life. 
Astrology and its parallel branches can act as a magic wand to reshape your destiny with the help of scientific study of your personality, your strengths, your weaknesses, opportunities and threats. 
Astrology in combination with other metaphysical streams like Tarot Reading, Numerology,Palmistry, Vastushastra, Color Therapy, Aroma Therapy ,Mantra therapy and likes can offer unique choices to handle the problem or situation at hand very scientifically.
We can very tactically use multiple tools depending on the problem of the querent and help the querent with very realistic and practical way to manage his /her destiny. 
The above tools if handled tactically and strategically , can help you –
Know your broad to core personality traits
Know your skills & weaker areas
Know your family & their expectations
Know your friends, enemies and their intents
Know your career strengths or flaws
Know your good and bad periods basis dasha analysis
Know your mental inclination & spiritual bent
No one ofcourse plays GOD. But, as humans we can surely tap into our destiny management with this integrated approach towards astrology streams.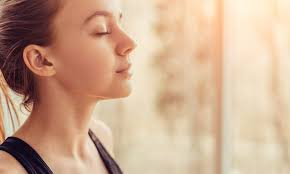 We at AstroVruksh, offer integrated destiny management solutions with very scientific approach towards astrological guidance and coaching.
Would love to know your experience on the approach friends. 
🔅You would prefer one stream or multistream astro guidance approach ?
Do share your thoughts in the comments.
Love & Light 🔅🌙
AstroVruksh By Shefali
…………………………………………………………..
YouTube | Instagram| FB Page | FB Group
And ,👇
Like | Follow | Subscribe | Press Bell 🔔 Notification 
Youtube Channels:
* AstroVruksh By Shefali 
* Tarot Reader Shefali In English
Join my FB Group @astrovrukshbyshefali
Don't forget to check out website✅ 
www.astrovrukshbyshefali.com 
* Tarot Reader Shefali In Hindi